Virtual data rooms have permanently changed the way businesses approach deal processing. And the due diligence experts were the ones to benefit the most. A well-selected and organized due diligence data room allows to store immense document volumes, control access to critical paperwork, and streamline workflows via numerous constantly innovating tools.
What is a due diligence data room?
Due diligence is held before any business deals. Investment, merger or acquisition, partnership – all these actions require a thorough study of a company's documents. And the investigation of such files takes a lot of time and effort.
Traditionally, due diligence procedures took place in a space called the physical deal room. Such rooms were usually located on the sell side's premises and required the participants to be present, often for extended periods.
On top of physical inconvenience, offline paperwork was far from perfect in terms of data safety. Due diligence documents usually contain important information. And the last thing you want is for that information to fall into the wrong hands.
That's why a digital due diligence data room came to replace the traditional data room.
Businesses use virtual data rooms for due diligence as it is the most secure way to exchange, view, study, and store sensitive data, communicate with interested parties, and make informed decisions.
Due diligence virtual data room technologies are widely used by business owners across all industries and regions. But what are the exact reasons behind online data room software becoming an irreplaceable due diligence tool?
The advantages of due diligence data rooms
Traditional data rooms only served one purpose – they stored business documents until someone inside or outside the company needed to access them. Virtual data rooms vent several steps further.
Data room due diligence instruments will let you instantly share confidential documents, chat with other participants, analyze contribution levels, and more. Below are the top benefits virtual data rooms offer to due diligence processors.
Improved document organization
Virtual data rooms deliver many solutions for storing financial documents and providing access to external parties, such as prospective investors, for example. As cloud storage, a virtual data room only deals with digital document copies, which allows to both simplify the information exchange and protect the particularly sensitive pieces of information.
In a nutshell, the due diligence paperwork preparation stage translates into you uploading your files with a simple drag and drop instrument, organising them into folders yourself or via an automatic folder structure feature, and enjoying the fact that all the essential data is in order and under top-grade protection.
Enhanced data security
Due diligence data room developers take data safety very seriously. They undergo regular security compliance audits according to strict standards, create innovative ways to protect the information, and troubleshoot their technologies on both hard and software levels.
Such security measures are an absolute must during due diligence, as there are a lot of important documents involved. Some of these documents, such as human resources files or intellectual property data, can only be accessible to a very limited group of people. Modern data rooms make this selectiveness possible with tools like granular permissions and multi-factor authentication.
Streamlined processing
Virtual data room due diligence tends to progress much faster than a traditional due diligence process. Due diligence data room providers deliver accelerated solutions for adding new users, organizing the cloud storage, and facilitating an equipped review process.
As already mentioned, virtual data rooms enhance due diligence by combining storing and collaborative instruments. As a result, multiple users can simultaneously operate with the documents inside the due diligence data room and come to conclusions sooner.
Data room providers in Australia offer convenient tools for internal teamwork that allow for speeding up the process and setting up a steady flow of information. Virtual room owners can arrange roles for team members and control what every user can see and do with files. And you can also monitor the activity of users and see the actions they perform.
Absolute transparency
Many virtual data room due diligence platforms equip users with detailed activity tracking reports that allow them to understand the progress, assess engagement, and set goals.
Some data room providers implement artificial intelligence in their systems. This technology allows users to get accurate insights into the due diligence process, take additional action to share sensitive data securely, and generate predictions on potential deals and opportunities.
The best virtual data rooms also let you evaluate the big picture and find the most optimal practices for handling due diligence. Data room software guarantees that every deal aspect, from project initiation to due diligence legal evaluation, will go smoothly and effectively. Thus, a virtual data room for due diligence is a vital instrument.
How to organize a due diligence data room
Even the best virtual data room won't be as useful as it can be if uploaded files lack structure. Keeping your data management system organised will help with running your business.
The exchange of information happens not only within the company itself. There is a huge number of external organizations and experts that can request needed documentation. And due diligence investigation only adds to this file stream.
As a data room administrator, your job is to develop the ideal system to prepare the data room for due diligence. The more effort you invest into planning, the faster and more efficient your due diligence process will be.
Here are six steps for setting up virtual data rooms for due diligence, regardless of the provider you choose.
Step 1. Due diligence data room structure
Think of the layout that will allow due diligence process participants to easily access the necessary data without sacrificing the security of classified information, such as human resources records.
Equipped virtual data rooms will assist you with document management such as bulk upload, automatic data room index, and structure templates.
Tip: Create a practical naming system
Giving folders generic and non-informative titles like "contract" creates a hustle for yourself and other users. Invest some time into creating detailed labels for your files and folders.
Step 2. Due diligence data room content
The next stage is gathering all the data you want to place into the online repository. Review documents to categorize them, create digital copies whenever necessary, and make the necessary changes to keep all the information up to date.
Pay particular attention to where you place confidential information and files that will be accessed on a need-to-know basis, such as financial statements. This way, the target company representatives will not cause any breach risks when interacting with your virtual data rooms.
Step 3. Due diligence data room users
Once your virtual data room is filled with the required documents, it is time to configure and provide user access to all participants. Take advantage of virtual data room services like rights specification, arrange groups, and assign task roles that are necessary for successful due diligence processing.
Tip. Consider each user's contribution
Think of the part each user will play in your due diligence process. Based on that, attribute them with a particular set of rights and responsibilities. For example, the third-party auditors will only have access to their respective areas like accounting or health and safety.
Step 4. Due diligence data room settings
Good virtual data room software is like a sophisticated musical instrument – you can tune it to align with your vision. Ask your data room provider to which extent you can modify the virtual data room and proceed to dictate your rules anywhere it is possible.
This process will demand you to review documents from the perspective of accessibility and confidentiality, establish strict retrieval conditions for the especially sensitive documents, and ensure that the overall flow is comfortable and effective.
Step 5. Due diligence data room launch
After setting up your data room software, invite the users that will participate in the due diligence process. Provided you invested sufficient effort into setting up your online data room, everyone should be able to attend to their duties as soon as you join.
The good news is that you can always adjust the system on the go, even if you miscalculated during setup. Modern due diligence data rooms are flexible enough to be reorganised in a matter of seconds, which will allow you to keep the deal handling agile and goal-oriented.
Tip. Invite several employees to test the system
Team members that are not directly involved in the process of data management can be a helpful test instrument. Since there is always a chance that you've missed something setting up the structure, you can ask a few employees to go through it.
This test will help to detect issues in the organisation or identify missing items. So when it's time for due diligence, you will be sure everything is in place for successful execution.
Step 6. Due diligence data room maintenance
Unlike the physical data room, a virtual data room for due diligence gives you a unique opportunity to update your information as often as needed. It is crucial to maintain control over data relevancy and access conditions for sensitive documents across all your virtual data rooms.
Business changes all the time, and data stored in the VDR should mirror every change. It is easy to update information – all files are always accessible. Investing a few minutes in this can make your next due diligence much easier.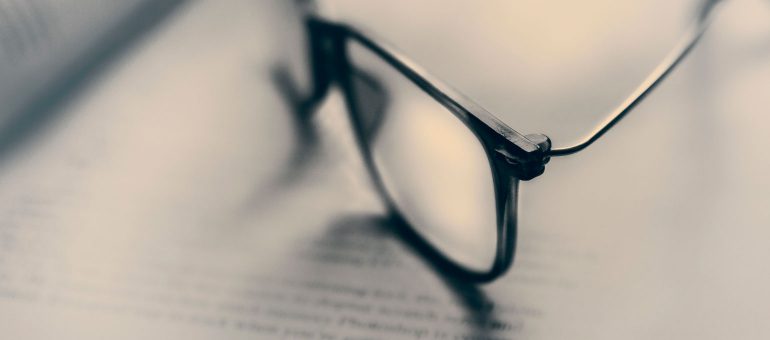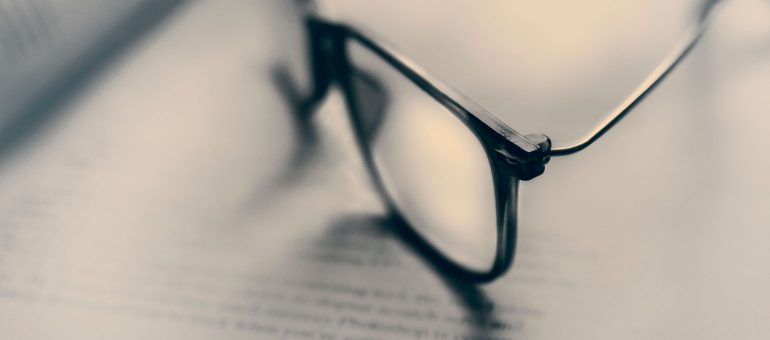 Check if your data room provider offers assistance with maintaining the data room content. And request an archived version of all files and activity once due diligence is over.
What should be in a due diligence data room
The worst enemies of any physical data room are clutter and lack of organization. A very similar principle applies to virtual data rooms. For a productive and convenient due diligence process, you need to ensure your data room has the following three elements.
Required documents
A due diligence virtual data room is, before anything else, a storage space. Being proactive and delivering the files before they are requested, along with the capabilities of the data room software, will guarantee an optimal outcome. Follow a due diligence data room checklist to supply the target company with all the documents they will need.
Convenient communication channel
Your virtual data room should be able to facilitate different types of interactions, such as negotiations, Q&A, private and group discussions, etc.
For example, the due diligence legal team might need a platform to remotely investigate past and current litigations. An integrated video conferencing tool will be an excellent solution in this case.
Supporting tool
Most data rooms designed for due diligence will supply the necessary instruments for a convenient and secure deal processing. These tools will include solutions for file organization, access security, and user management.
If you have no previous experience dealing with data room technology, make sure you only consider the virtual data room providers that specialize in due diligence and therefore offer suitable instruments.
Critical features for virtual data room due diligence
The convenience of remote collaboration is not the only thing that drastically differentiates data room software from physical data rooms. The following data room features are vital to preserving the data security and getting the most out of your newly obtained technology.
Security
All reputable virtual data room developers care about the security of uploaded data. That's why they employ industry-leading practices to create a secure environment for storing and sharing your documents. The data room features that help protect your sensitive information include:
Two-step authentication
256-bit data encryption
Fence view
Dynamic watermarking
Security compliance with standards such as ISO 27001, SOC 2, GDPR, etc.
Granular access
Single sign-on for several data room spaces
Document management
Organizing corporate records is a challenge regardless of your business's size. If you are using the data room for day-to-day operations, create a separate space to collect the documents related to due diligence. Look for the tools like:
Bulk and drag-and-drop uploading
Automatic NDA for confidential documents
Labeling and indexing
Built-in checklists
Full-text search
Collaboration
The due diligence virtual data room can serve as a cooperation platform before, during, and after the deal is closed. Adjust the virtual data room to the specific due diligence stage and ensure all participants have the necessary outlets for contributing to the process. You might need the following instruments:
Integrated chat
Video conferencing
Role-specific task and access management
Built-in Q&A
Actionable commenting
Automatic minute taking
Usability
The data room software must be easy to navigate, even for the new users. Your task is to ensure that the workflow and feature arrangement is self-explanatory while all the confidential information is appropriately protected. The tools that improve usability from the provider's side include:
Straightforward interface
Customisation
Automatic translation
Mobile accessibility
Versatile device adaptability
No-plugin access
Support
Even the most advanced data room software will have occasional bugs and interruptions. Therefore it is essential to only consider data room vendors that have an accessible and knowledgeable support team. The virtual data room support agents must:
Be available 24/7/365
Speak your and your clients' languages
Offer several communication options
Resolve issues single-handedly
Respond within a reasonable time
Virtual data room due diligence checklist
Physical data rooms had endless filing cabinets. Virtual data rooms have the search option. Your task is to simply upload the right documents and provide the users with appropriate access rights.
Here is a sample list of corporate documentation that should be in your electronic data room.
Legal
Summaries of injunctions or settlements
Permits, licenses, and other authorisations
Correspondence with regulatory agencies or authorities
Insurance policies that protect against litigation
Financial
Audited financial statements for the required period
Credit record
Accounts receivable schedule
Accounts payable schedule
Outstanding debt summary
Inventory
Background
Organizational chart
Summary of structure-alerting financial transactions
Articles of Incorporation and any amendments
Company-assumed names and domains
List of shareholders
Strategy
Marketing and advertising plans
Commercial policies
SWOT analysis
Suppliers and customers summaries
HR
Human resources procedure summaries
Employee contracts with compensations specified
Compensation policies
Employee manuals and policies
Departmental headcount
Assets
Collaterals for debt
Real estate assets
Intellectual property and patents
IT
Capitalisation
Capital structure
Miscellaneous financial documents
Gross margin analysis
Due diligence data room conclusion
Online data rooms are a game-changer for the due diligence process. They simplify the process and allow all important documents in order. Virtual data room providers' comparison will help you with choosing the right solution.
Keep in mind that every vendor has advantages and unique tools that can be useful for a specific business. To pick the due diligence data room that works best for your case, you will need to establish clear criteria to navigate through the available options.
And once you make your choice, the upcoming due diligence should go through without complications.